Clean Machine Car Wash Self Service Car Wash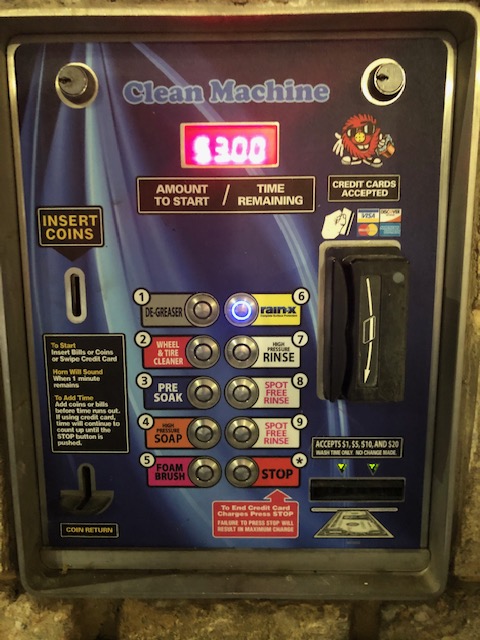 If you'd like to hand-wash your car, we have you covered, 24/7 – four minutes for only $3. Each bay accepts cash or credit ($5 minimum charge for credit). Additional time may be purchased as needed. Each of our eight bays has eight different service selections, which can be applied via a foam brush and/or high and low pressure sprayers. The service options include:
Degreaser
Wheel & Tire Cleaner
Pre Soak
High Pressure Soap
Foam Brush
Rain-X Complete Surface Protectant
High Pressure Rinse
Spot-Free Rinse
Two of the eight bays also feature air dryers. There are a pair of high-powered vacuums for your car's interior in front of each bay.